REFERENCE
STEP-BY-STEP
INSTRUCTIONS!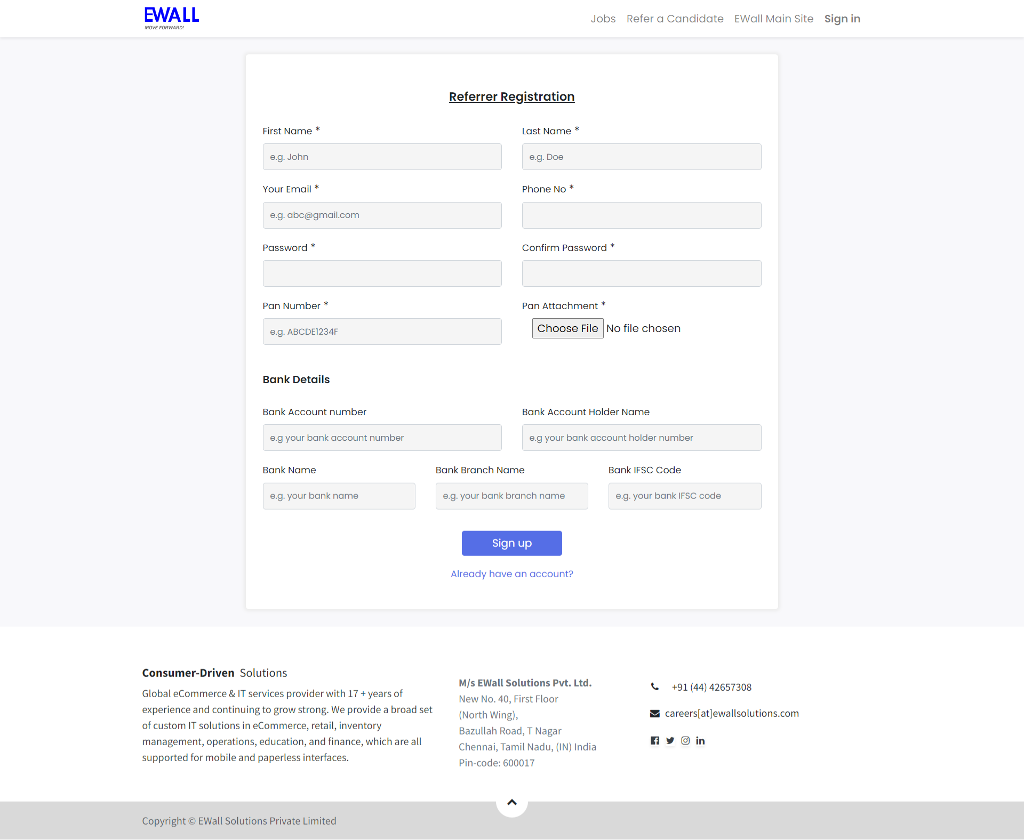 Step-2
Enter your details
Bank account details can be entered at the later stage
Step-3
After Signing up, Click on Jobs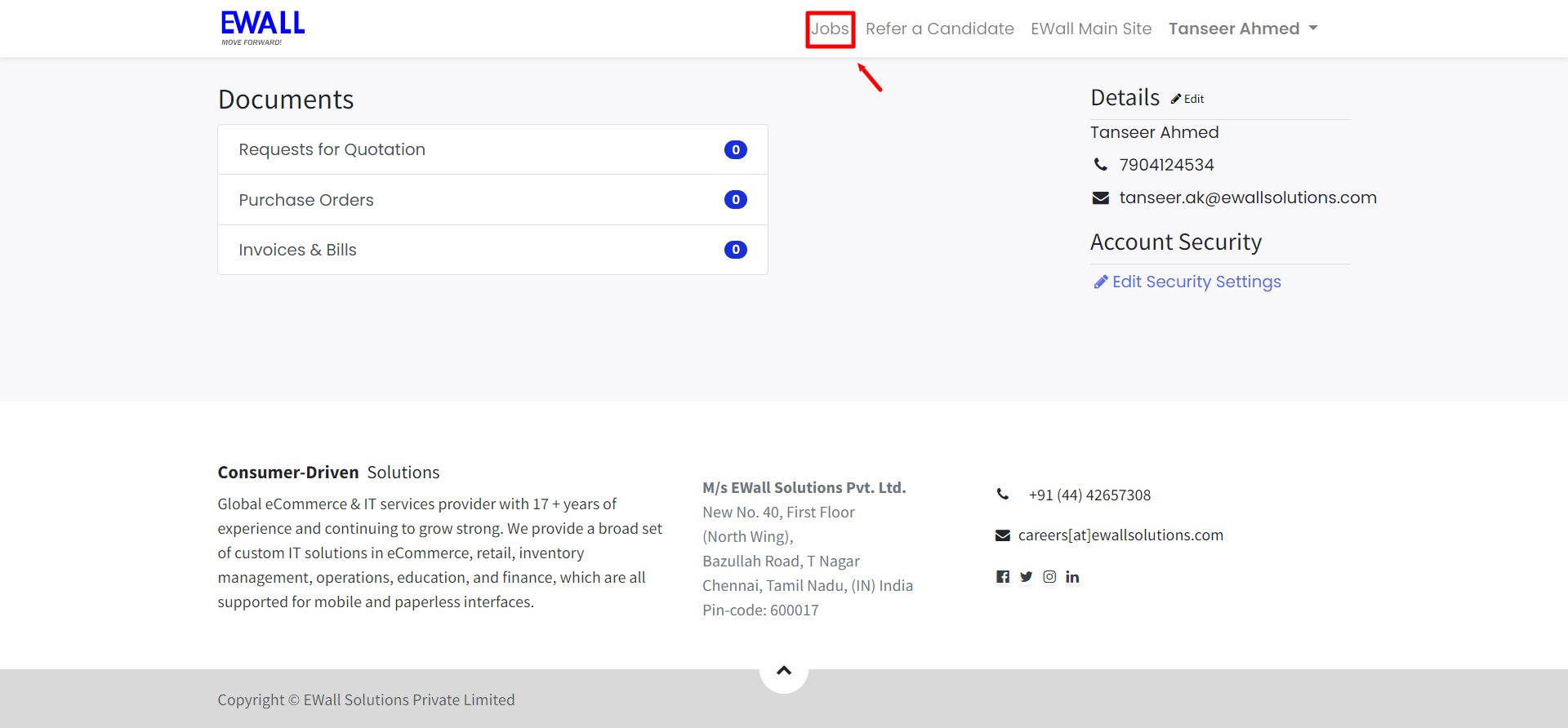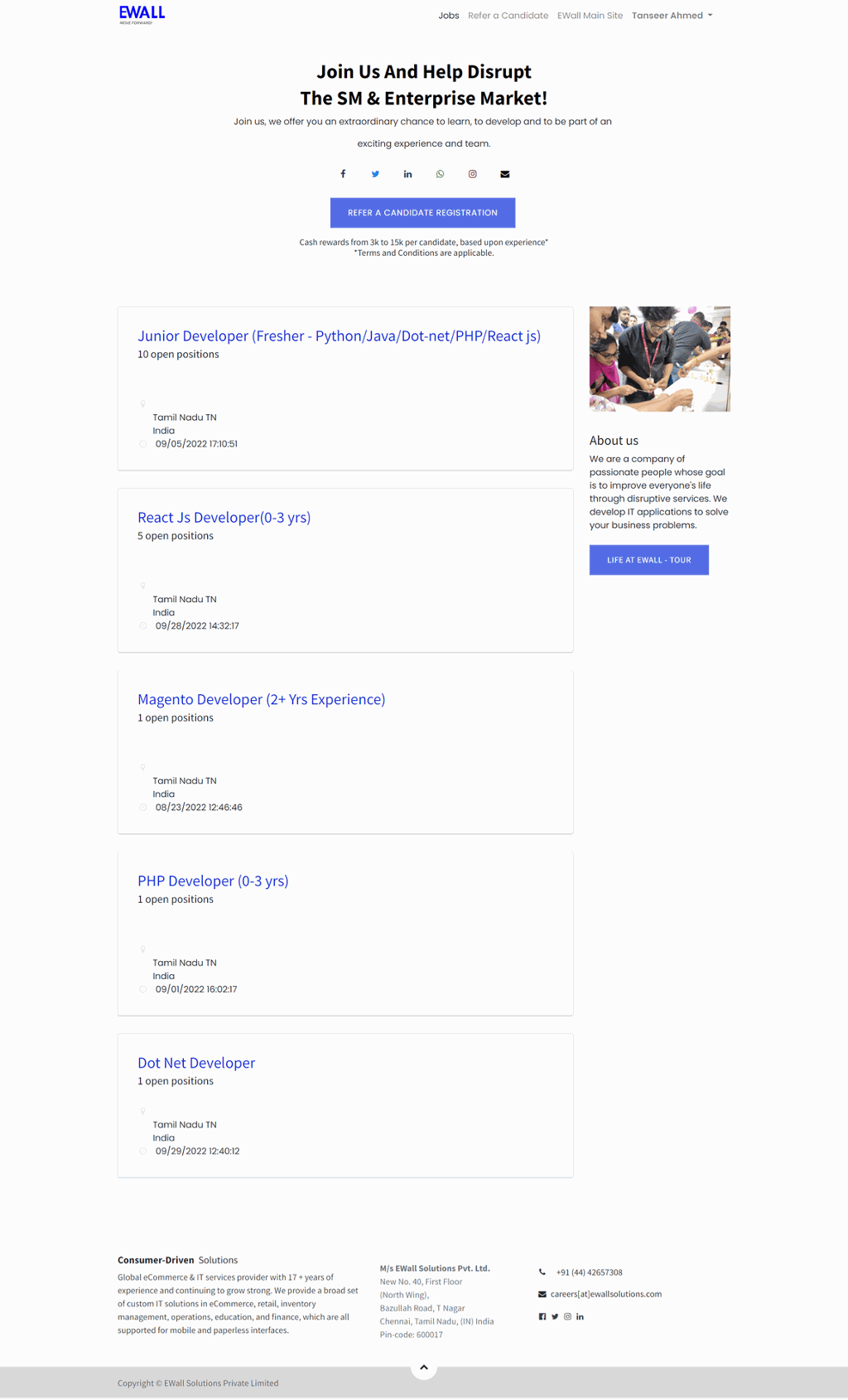 Step-4
Select the job you would like to refer
Step-5
Click Refer here button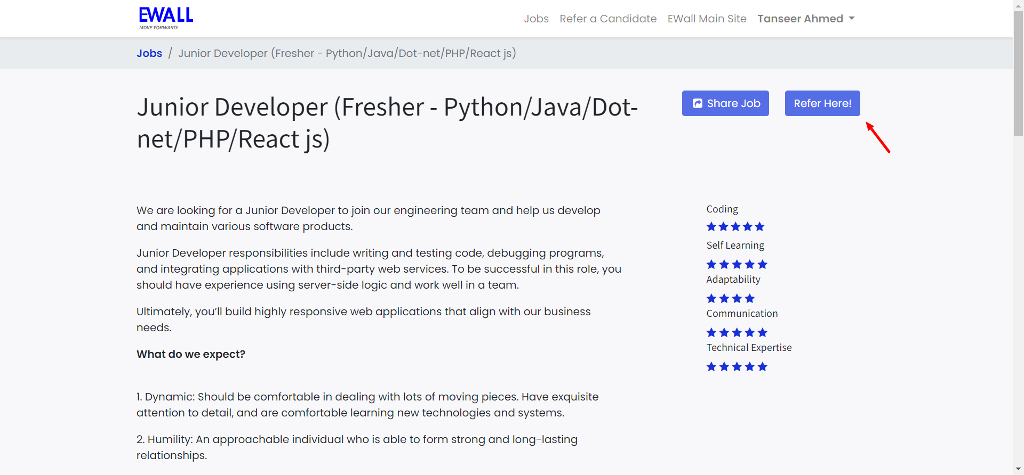 Click Here to Apply and Let your Career Skyrocket!
Join us and make your career a better place.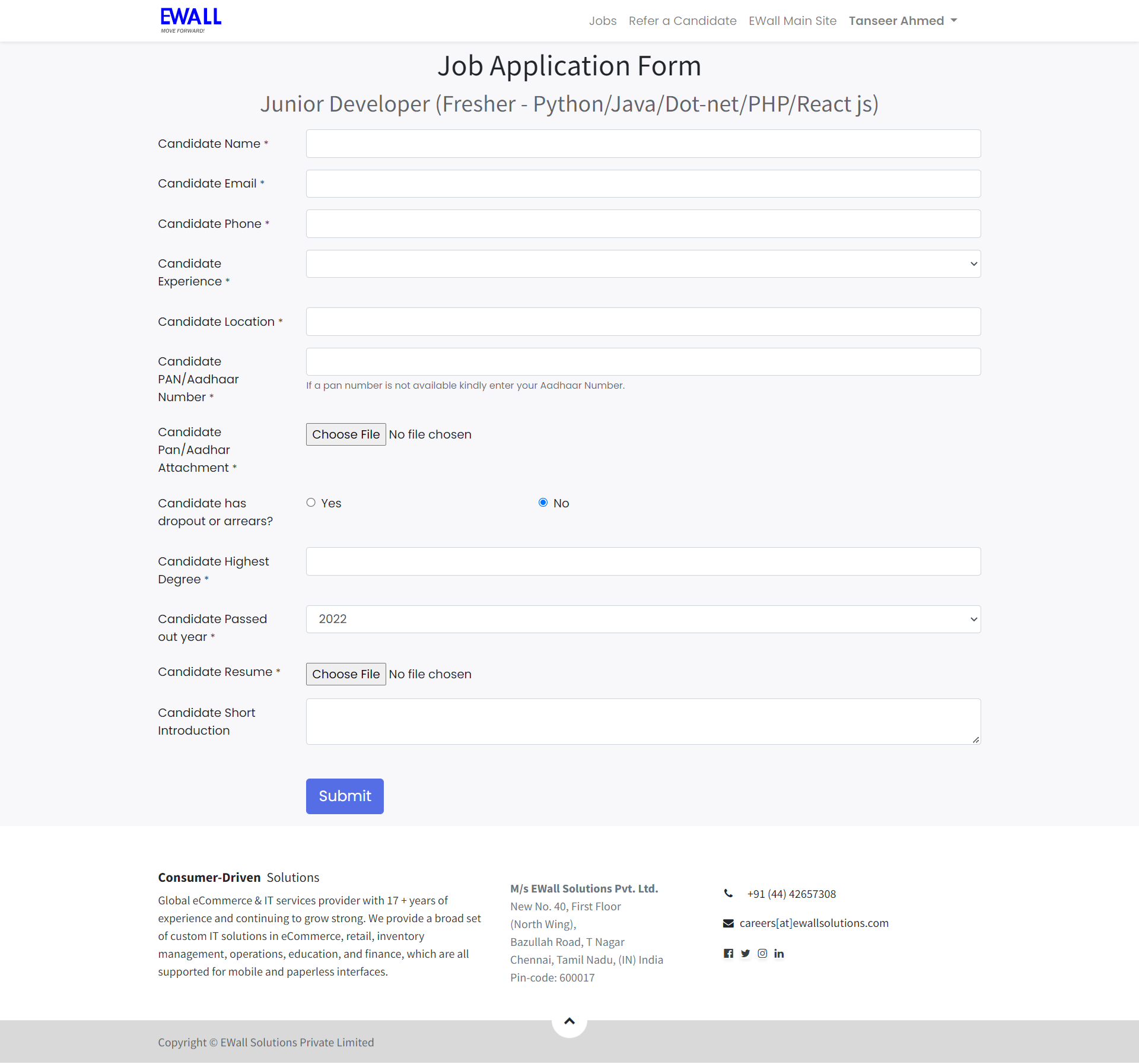 Step-6
Enter Referee details (the person whom you are referring)
Step-7
After entering the details, you would get this message and the candidate would get a welcome mail.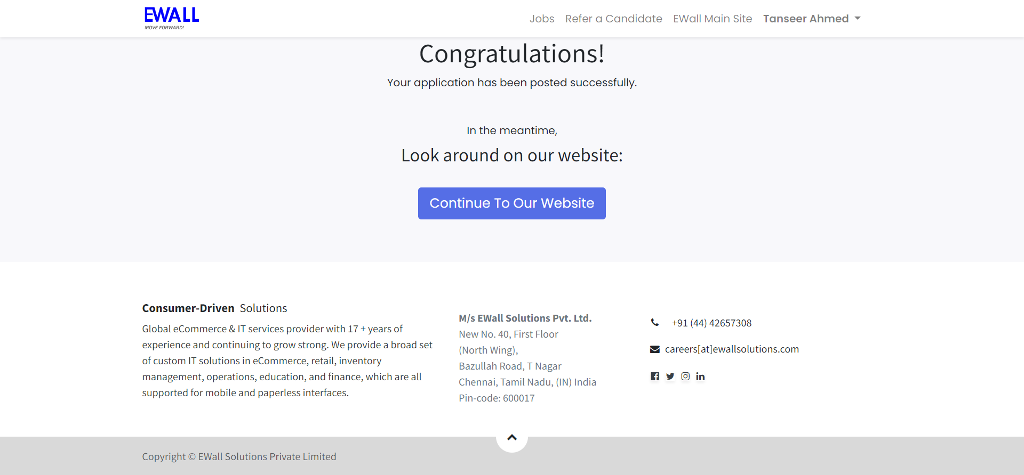 CANDIDATE/REFEREE SIDE MAIL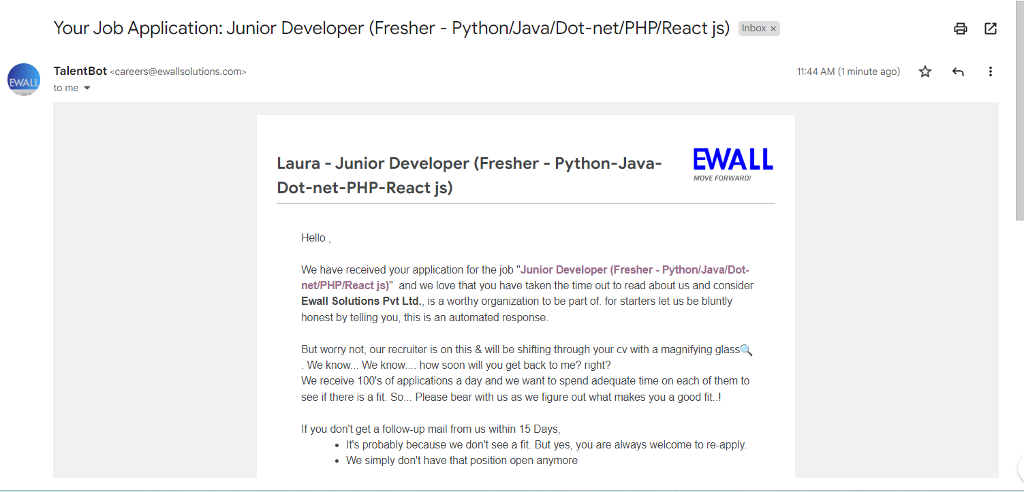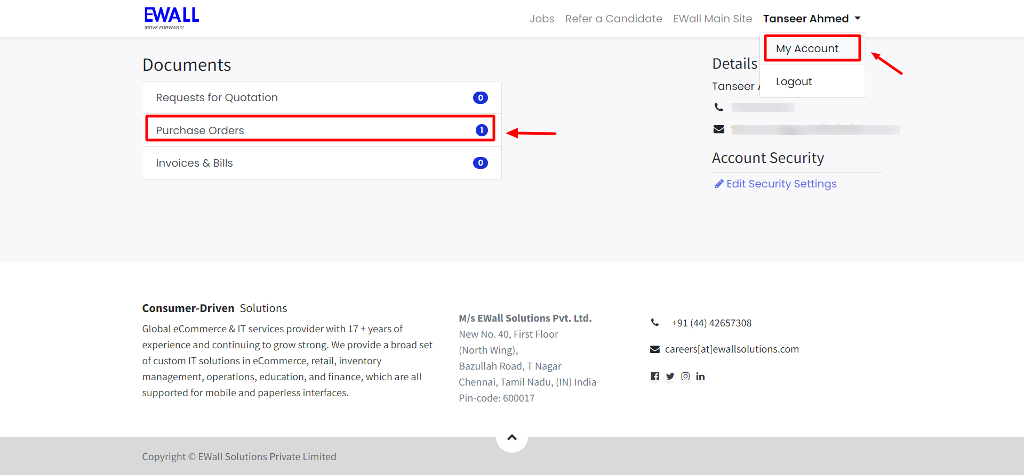 Step-8
To confirm your reference, you can select "My Account" and see purchase orders -> Denotes the number of candidates referred by you.

Step-9
Click on the purchase order number to verify your details. You will be intimated whether the candidate is selected or not.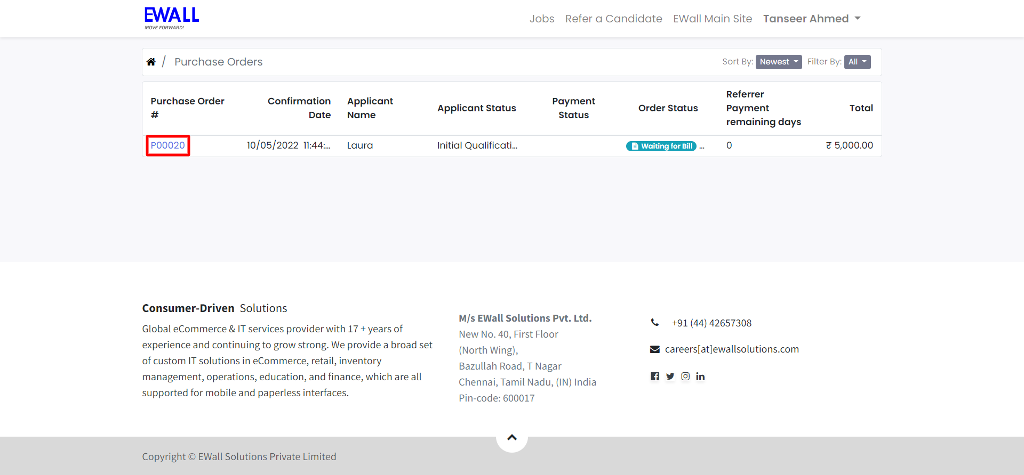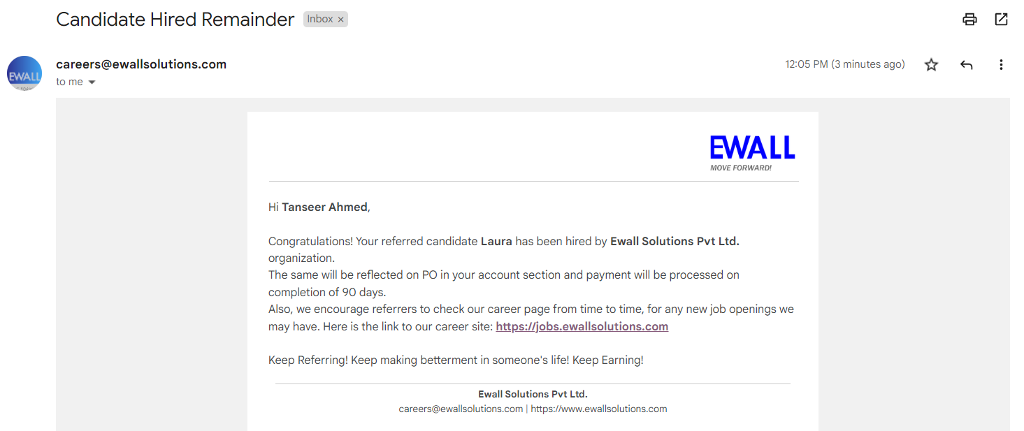 Step-10
If selected, you will get a mail from us and the same will be reflected in your purchase order also. You will receive the invoice in the same portal regarding your reference.


Step-10.2
If Rejected, you will get a mail from us, and the same will be reflected in your Invoice, (The purchase order will be cancelled)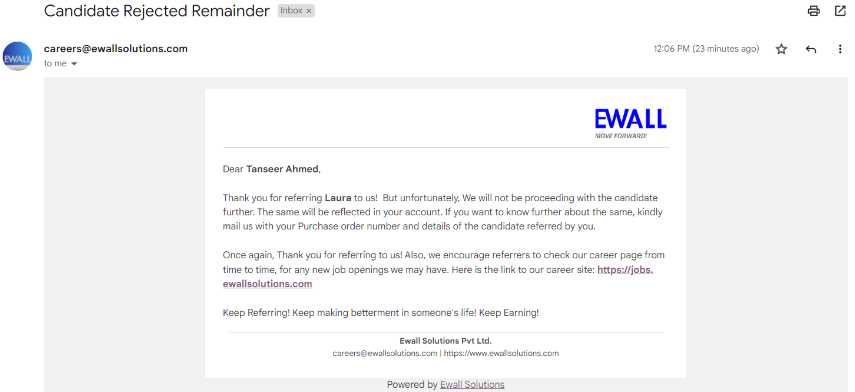 NOTE:
You will get a reminder email after 90 days with respect to the payment. Any doubts, Please feel free to ping us at careers@ewallsolutions.com