Join Us And Help Disrupt
The SM & Enterprise Market!
Join us, we offer you an extraordinary chance to learn, to develop and to be part of an
exciting experience and team.
Refer A Candidate registration
Cash rewards from 3k to 15k per candidate, based upon experience*
*Terms and Conditions are applicable.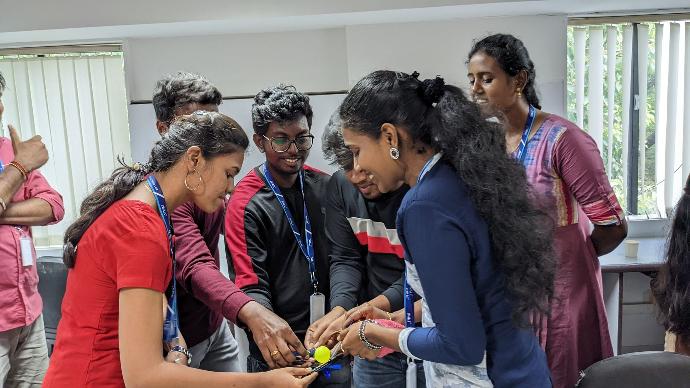 About us
We are a company of passionate people whose goal is to improve everyone's life through disruptive services. We develop IT applications to solve your business problems.


At EWall, We Seek the Curious and the Capable!



Earning a degree is an admirable achievement, but here at EWall, we value something even deeper: a genuine grasp of the fundamentals and the ability to code with clarity and intent.

We believe that a solid foundation is a testament to one's dedication to the craft. Those who truly understand the essence of coding and the principles they learned in college stand out from the crowd. Such individuals not only resonate with our ethos but are also able to seamlessly integrate into our dynamic team. Their adaptability accelerates our onboarding process, ensuring that they can contribute meaningfully in a short span of time.

However, for those who may lack this foundational strength, the journey can be steep. While we're committed to nurturing talent, starting from scratch means a longer learning curve. And sometimes, as aspirations grow, so do expectations, leading to potential mismatches.

So, to all aspiring candidates, here's our advice:

Stay true to your learning, dive deep into the basics, and practice, practice, practice!

By mastering the core tenets, you not only secure a promising start at EWall but also set the stage for a rewarding career in the world of coding. We're excited to meet those who embody this spirit and are eager to embark on this journey with us!

#EWallTalentSearch #CodingFundamentals #BeyondTheDegree #MasteryMatters #DiveDeep #CodingCraftsmanship #OnboardingSuccess #CareerGrowth #PracticeMakesPerfect #JoinEWall #NurtureTalent